Quantum Door Services will not only fix the problem, we will provide long term solutions. Our technicians are trained to identify the problem, correct it and prevent it from happening again. With this focus and attention to quality, our repairs have one of the longest warranties in the industry.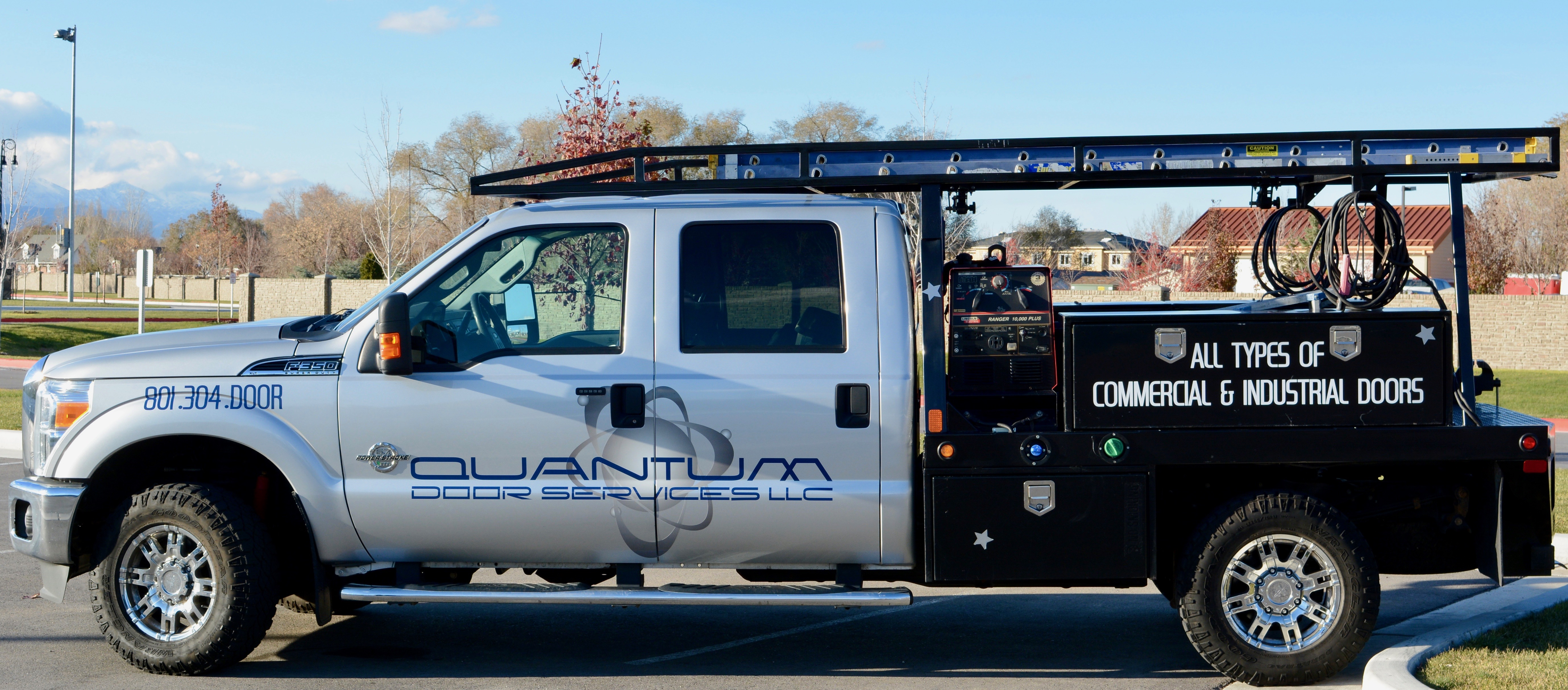 Our diverse and evolving training program, which includes almost every door in the industry, provides outstanding value as we can work on virtually all of your interior and exterior doors. We strive to respond quickly to your needs while providing long lasting high quality repairs and excellent customer service.
Our service truck will arrive at your business fully stocked with the most common type door hardware for immediate same day repairs. Clean, well maintained vehicles and highly trained Service Technicians will represent your business professionally.
Our well-prepared service trucks come standard with:
Full size extension Ladders
A-frame Ladders
Heavy-duty Welder / Generator – for offsite electrical power and welding
Hand Tools
Cutting, Grinding and Drilling Tools
Door repair and replacement hardware – for immediate repairs!
All large selection of Fasteners and Anchors
Safety Equipment
Fully trained and professionally qualified Quantum Door Service Technicians