Locally owned and proud of it!
Having almost 25 years of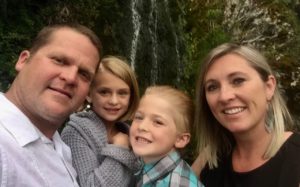 experience in the Commercial and Industrial door Profession, Quantum Door Services LLC has a strong foundation of knowledge to quickly find and provide solutions.
Quantum Door Services LLC was founded on securing a very strong principal. The customer is the most important facet of our business! A strong attention to quality workmanship and materials just adds to the Quantum Door Services LLC experience. We insure that the service will be performed correctly, and the door to correctly perform.
In today's market you get what you pay for. Value and quality seem to be second to price. Quantum Door Services LLC is competitive and provides excellent service and outstanding value! There are many different solutions in the world and it takes knowledge to identify those.
Another key component to our philosophy is to improve each day, learn and apply, we are only limited by our imaginations! Quantum Door Services is opening doors to the future daily. Let us be a part of your next door solution! Thank you.
Mission Statement: We will endeavor daily to become a better organization in an effort to provide the highest quality of work and excellence in customer service. We will provide a positive environment for our employees where they can continue to learn, grow and apply that knowledge for the benefit of our customers and our community.